Blancmange People
2020
Acrylic on Canvas
100cm x 75cm
< Prev
Next >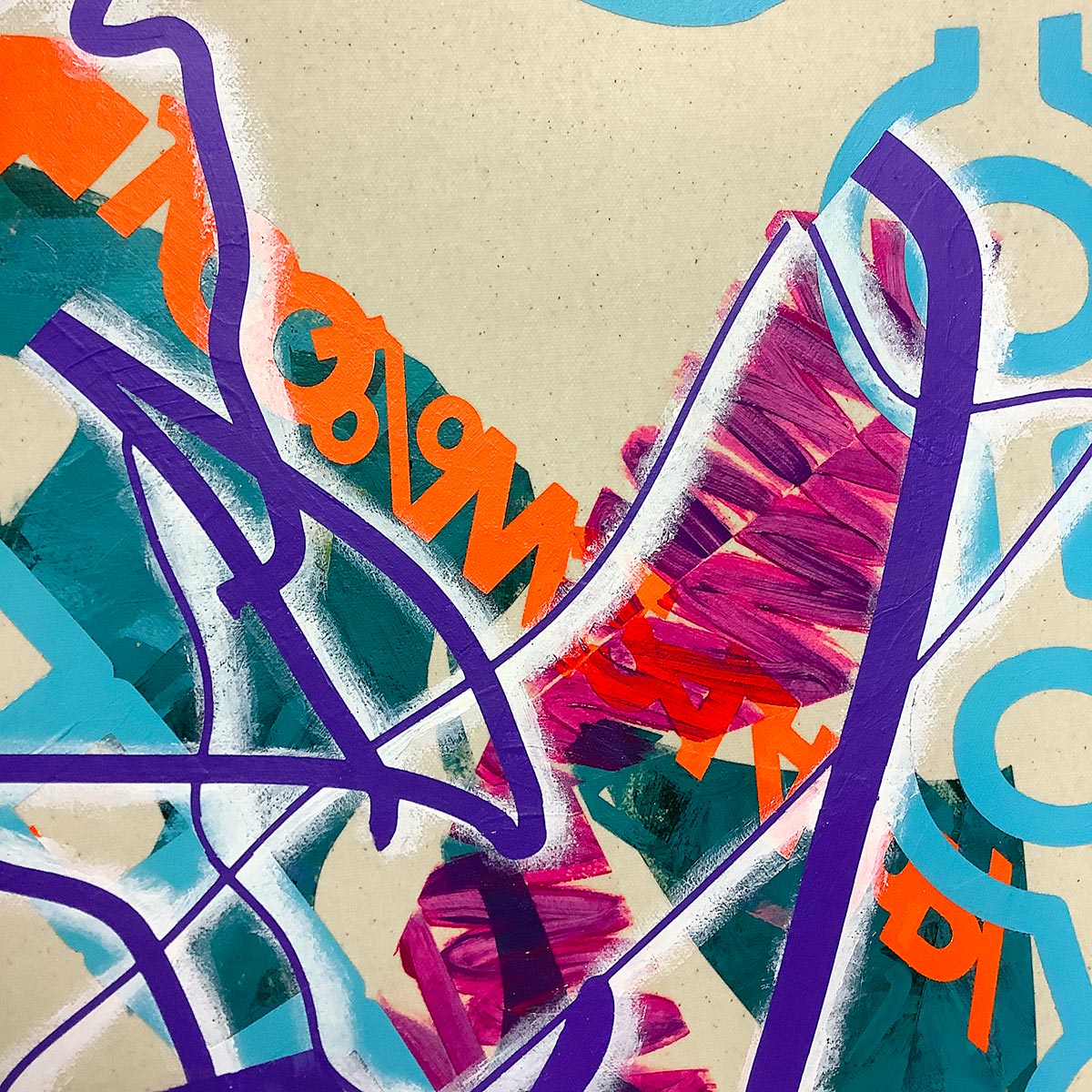 The light blue colour is an attempt in paint to match the computer screen cyan (or B from RGB). This also shows the typographic detail of the orange lines.
Many areas were overlaid with subtle details in colours that were a shade different.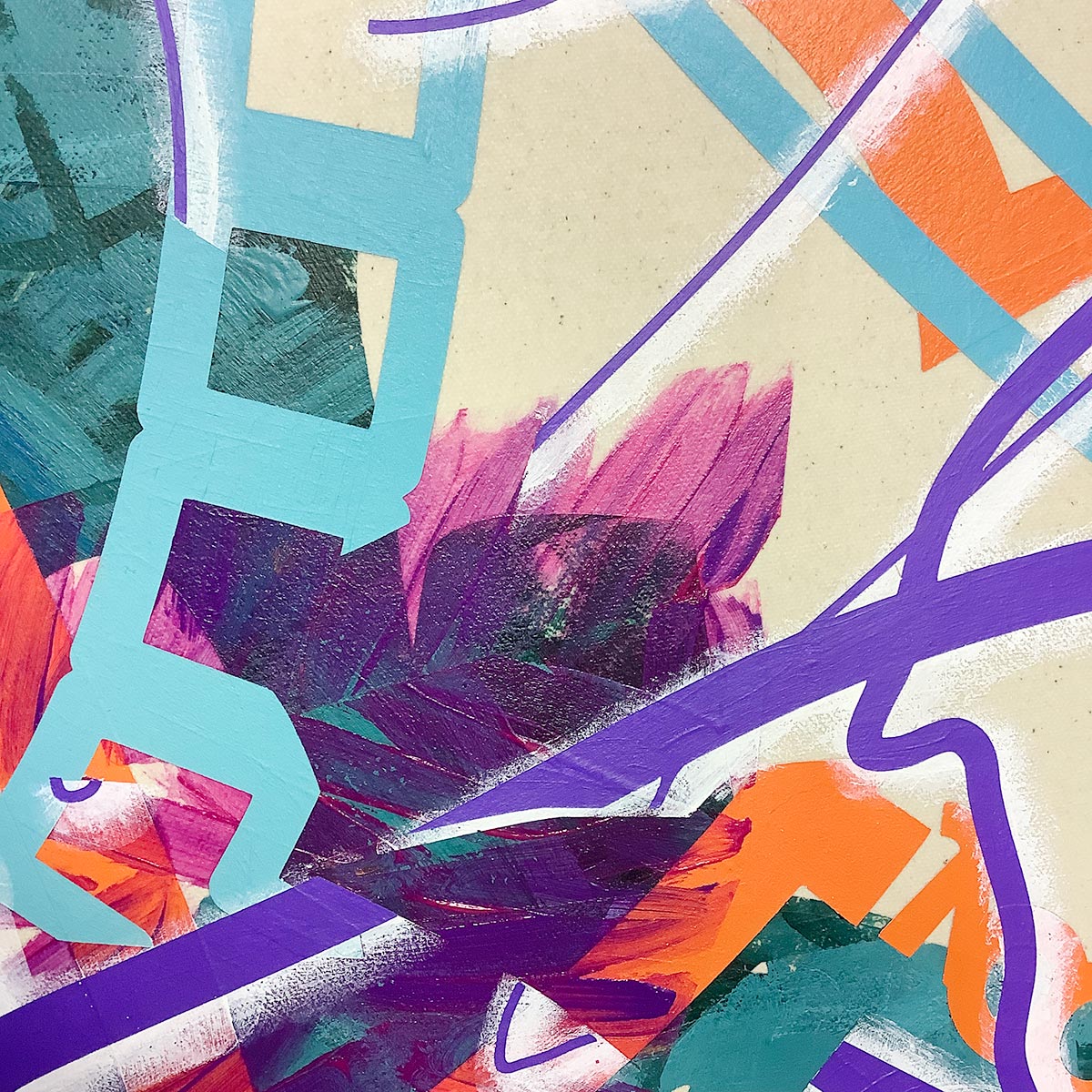 The purple and orange lines have a fluorescence to them, whilst the translucent, violet, cropped brush strokes interfere with the colours below.