Fred In Crime Scene
2020
Acrylic on Canvas
150cm x 120cm
< Prev
Next >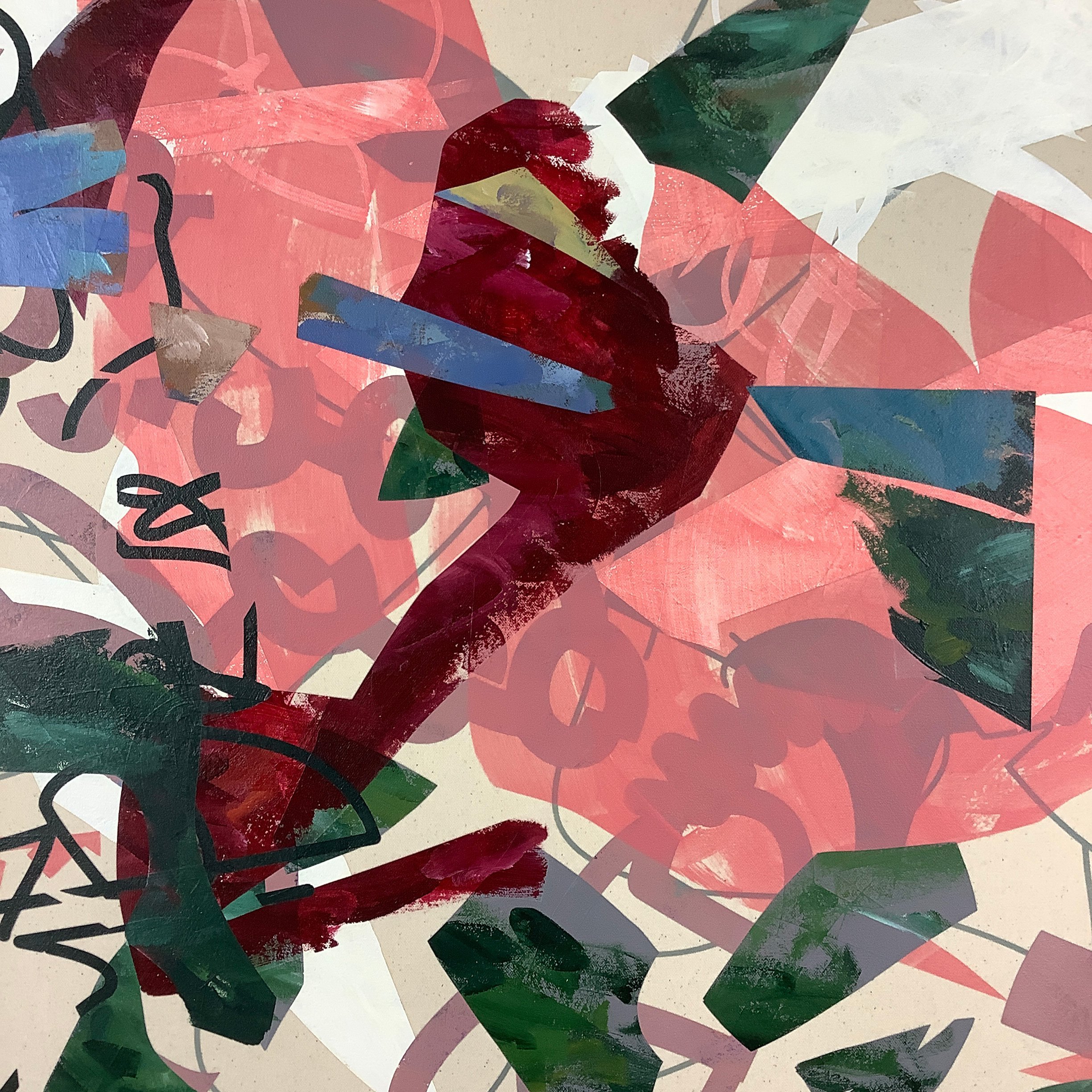 A close-up showing the overlapping layers, and more specifically the transparent pink-ish one being affected by the paint underneath.
Some of the lines are very thin, and maintain their crispness without being disrupted by the texture of the canvas. Also, the circles in the dusty mauve line, are deliberately not perfect. Each one is slightly different.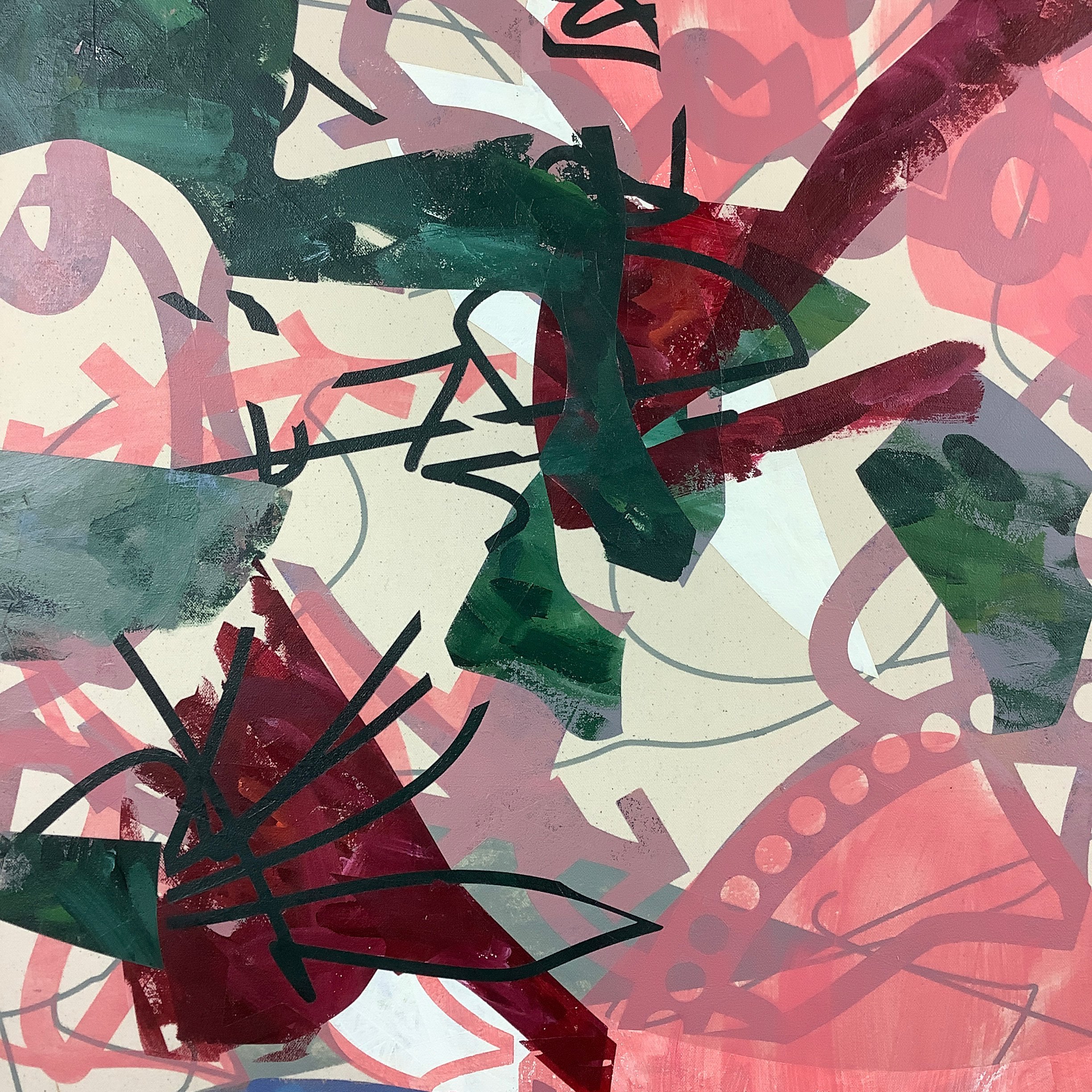 Another close up of the abstract painting, Fred In Crime Scene.