Opera Site Youth Hey!
2019
Acrylic on Canvas
100cm x 75cm
< Prev
Next >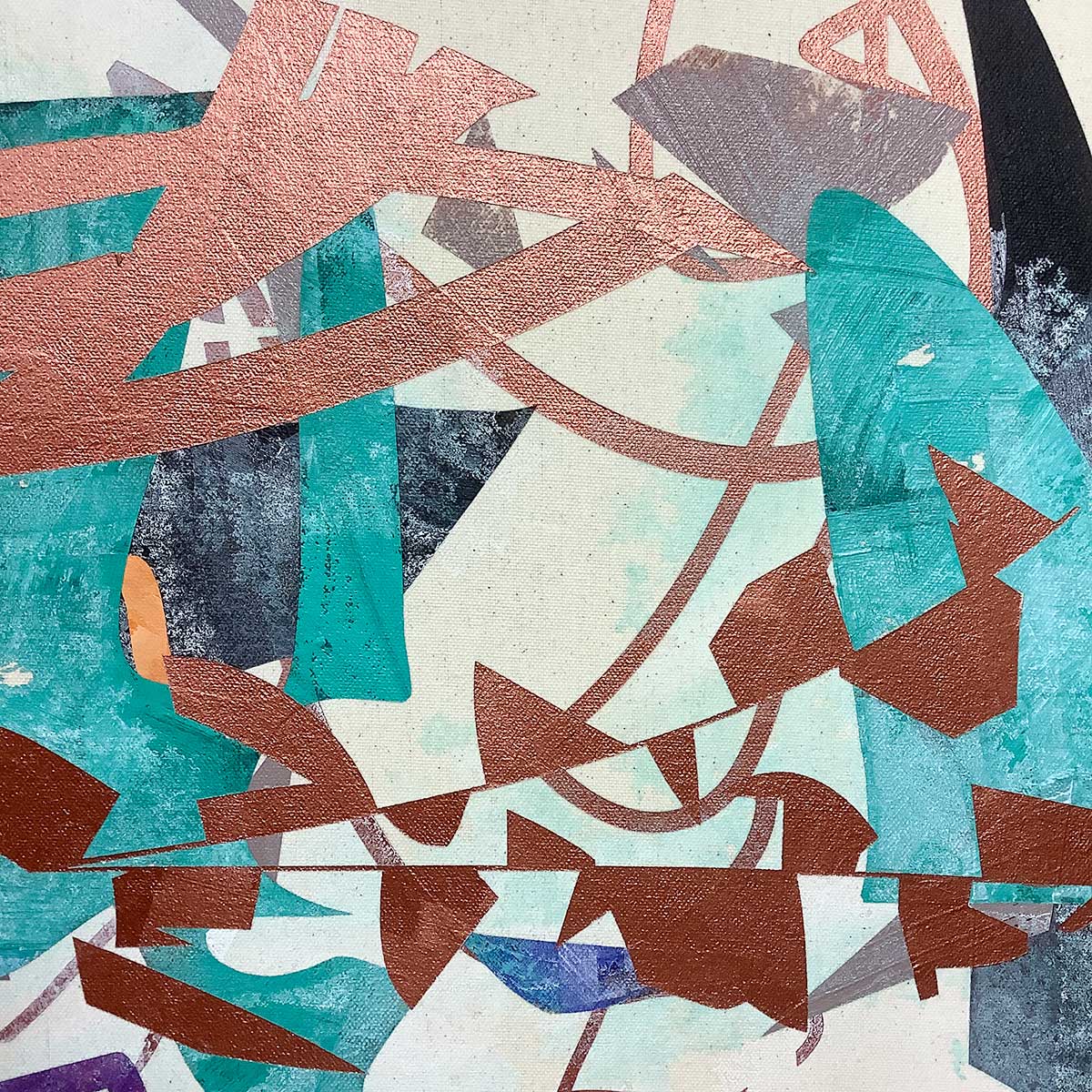 The fine copper lines bisect shapes along itself at equidistant spacing.
The copper colour has a fluorescent red mixed in, giving an unusual effect.
Close up of the painting Opera Site Youth Hey!
The fluorescent red really jumps out of the canvas.