Same One Awkward Margarine Severe
2019
Acrylic on Canvas
100cm x 75cm
< Prev
Next >
This painting came out of a digital mistake when trying out new compositions. The fluorescent pink is two layers, one being made of very thin lines deliberately mis-registered.
The typeface used in the silver lines is Marker Felt (the same one as used by It's Always Sunny In Philadelphia). It is purposely 'uncool' and has a fake hand-drawn vibe to it.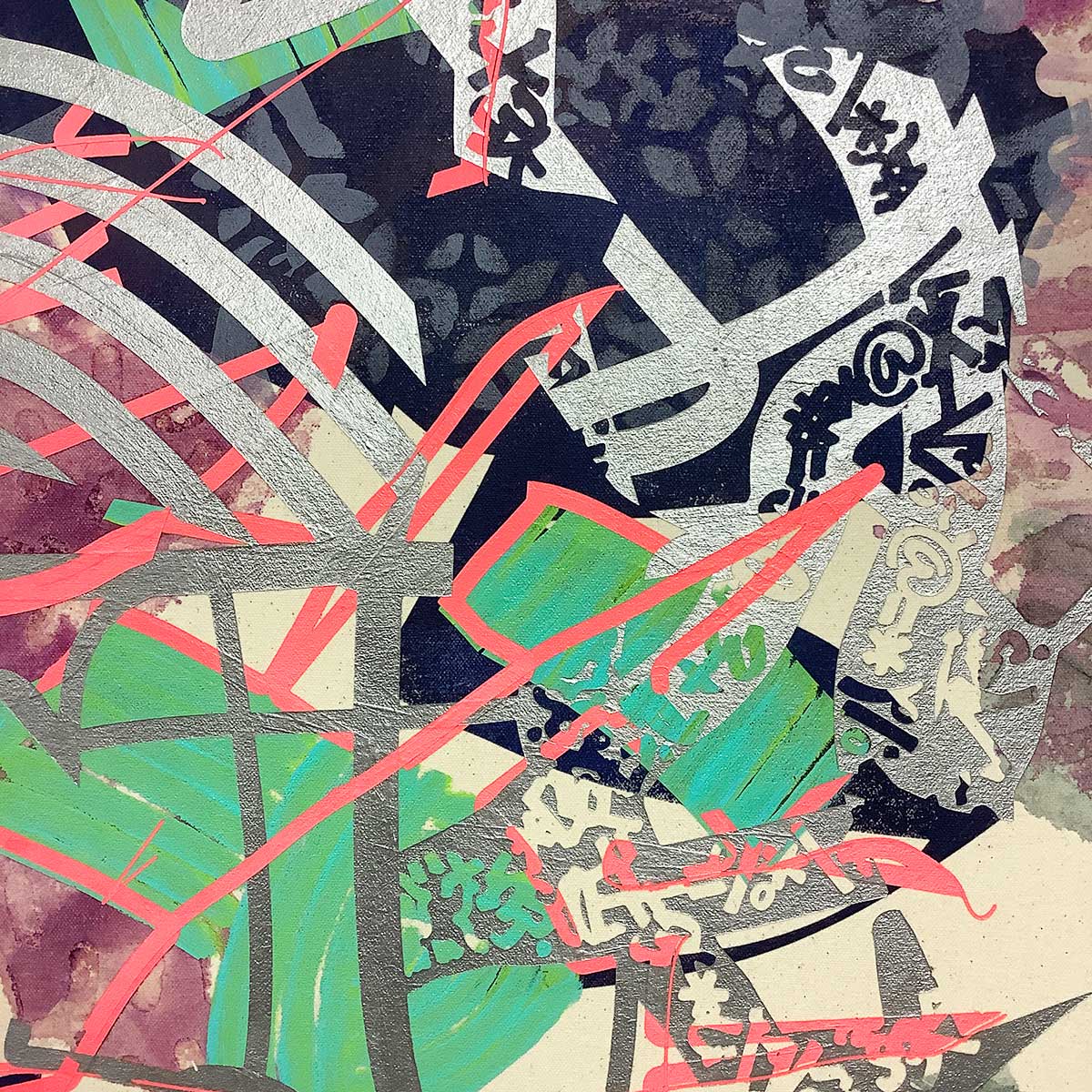 The silver layer has a hammerite feel to it. It took several coats to get it so solid.