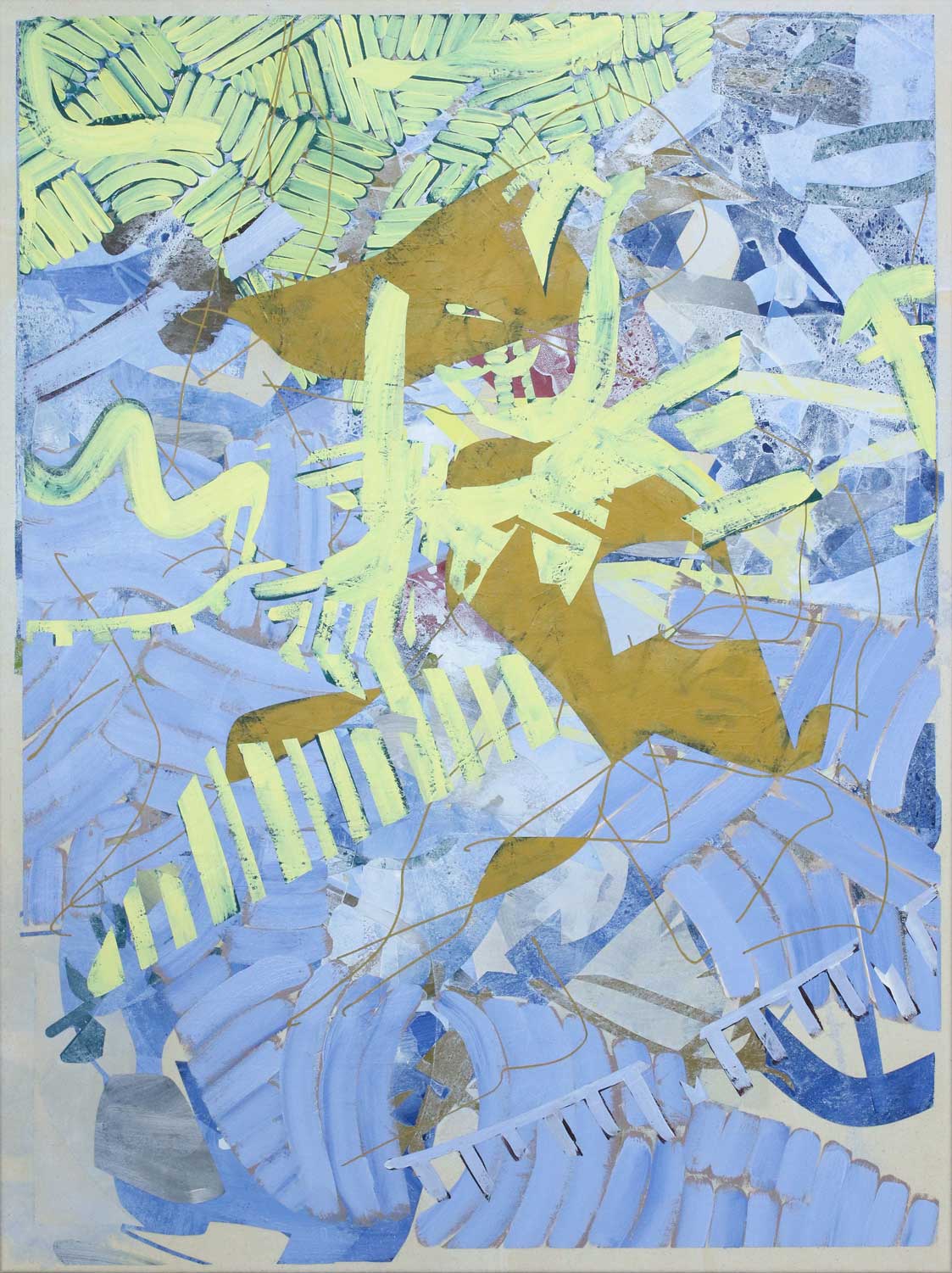 Sharing Fang Off Guard
2019
Acrylic on Canvas
100cm x 75cm
< Prev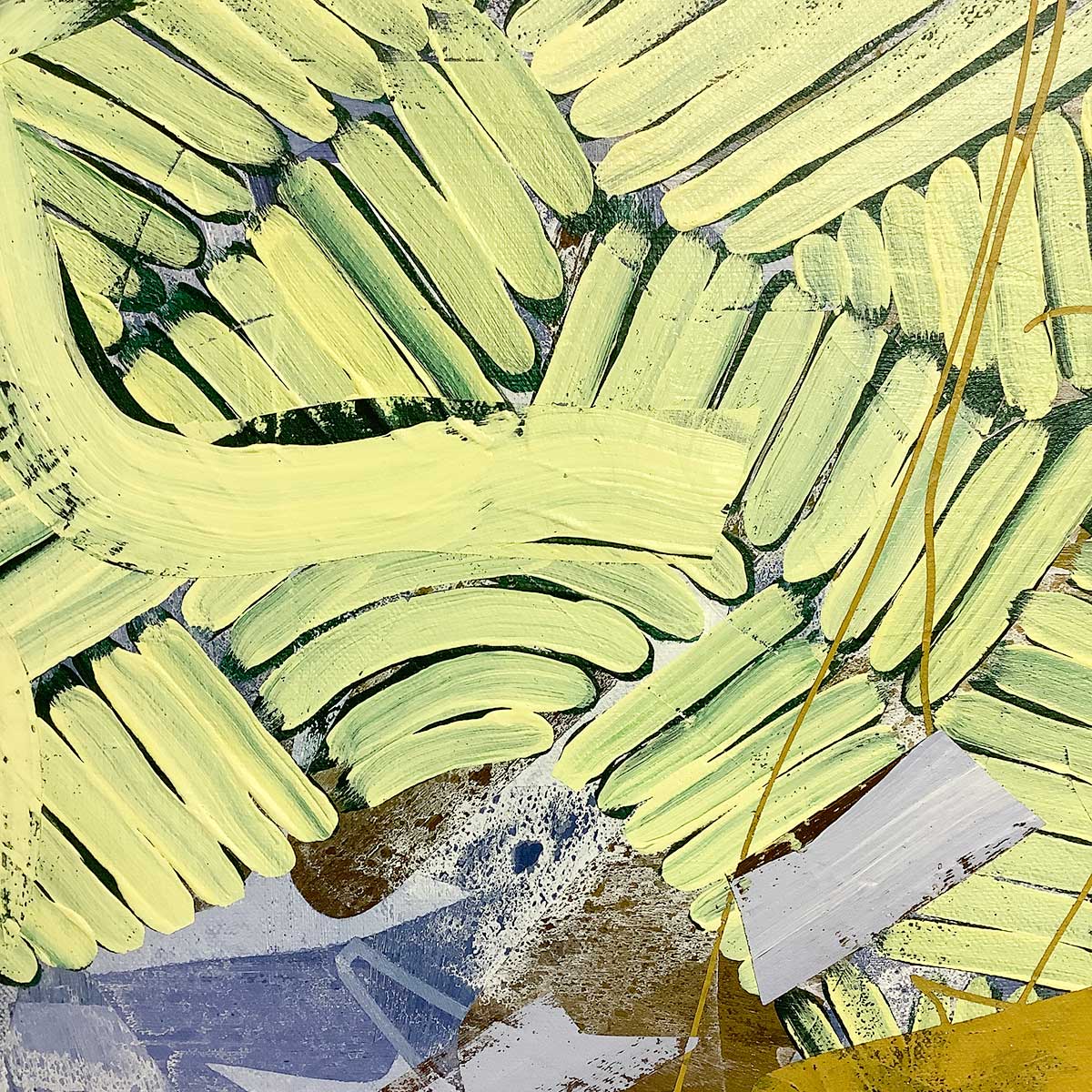 The pale yellow brush strokes were painted into slightly wet dark green, so there was some mixing of colour whilst brushing.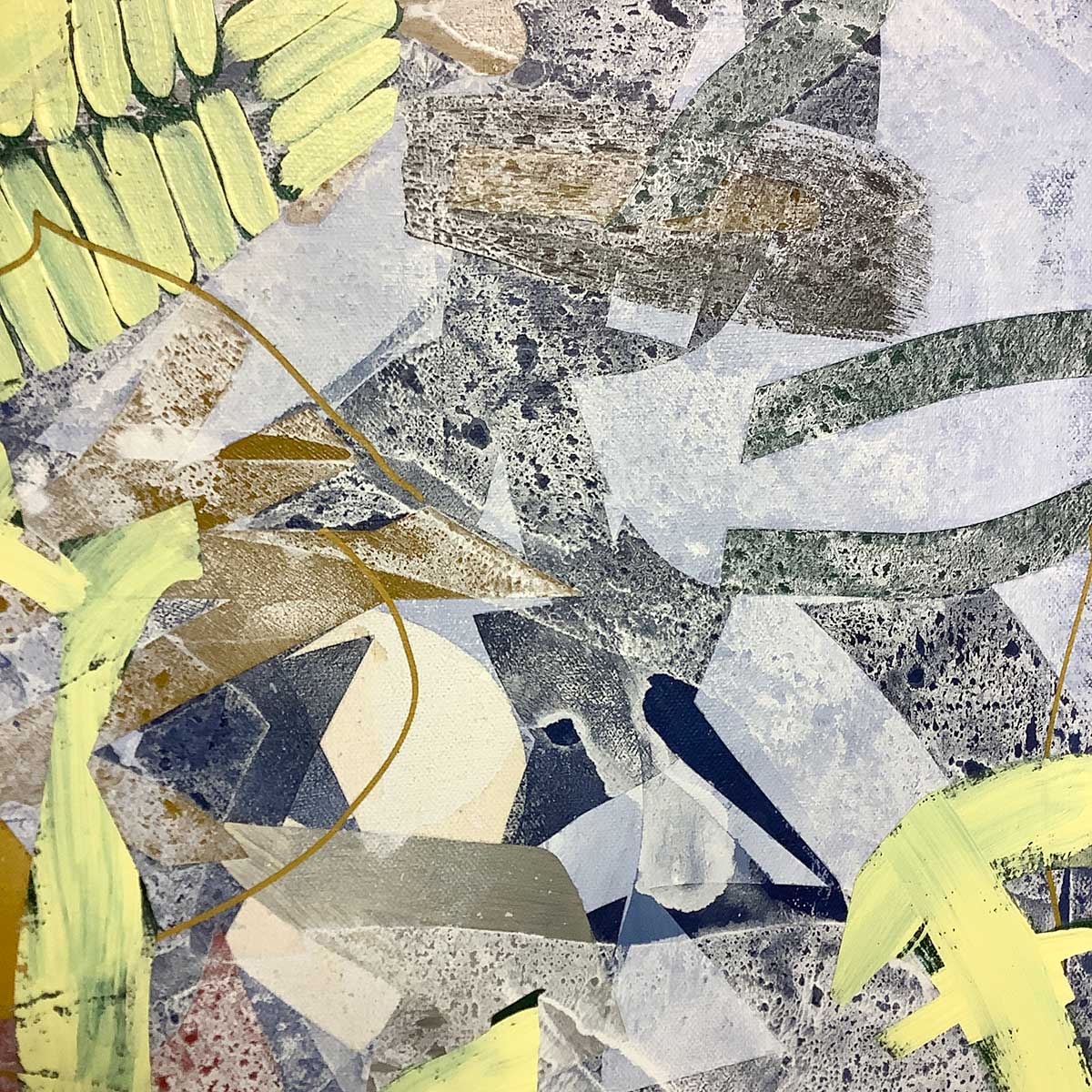 The initial layers were painted over with a transparent white wash through a layer of vinyl, giving the moonscape-like effect.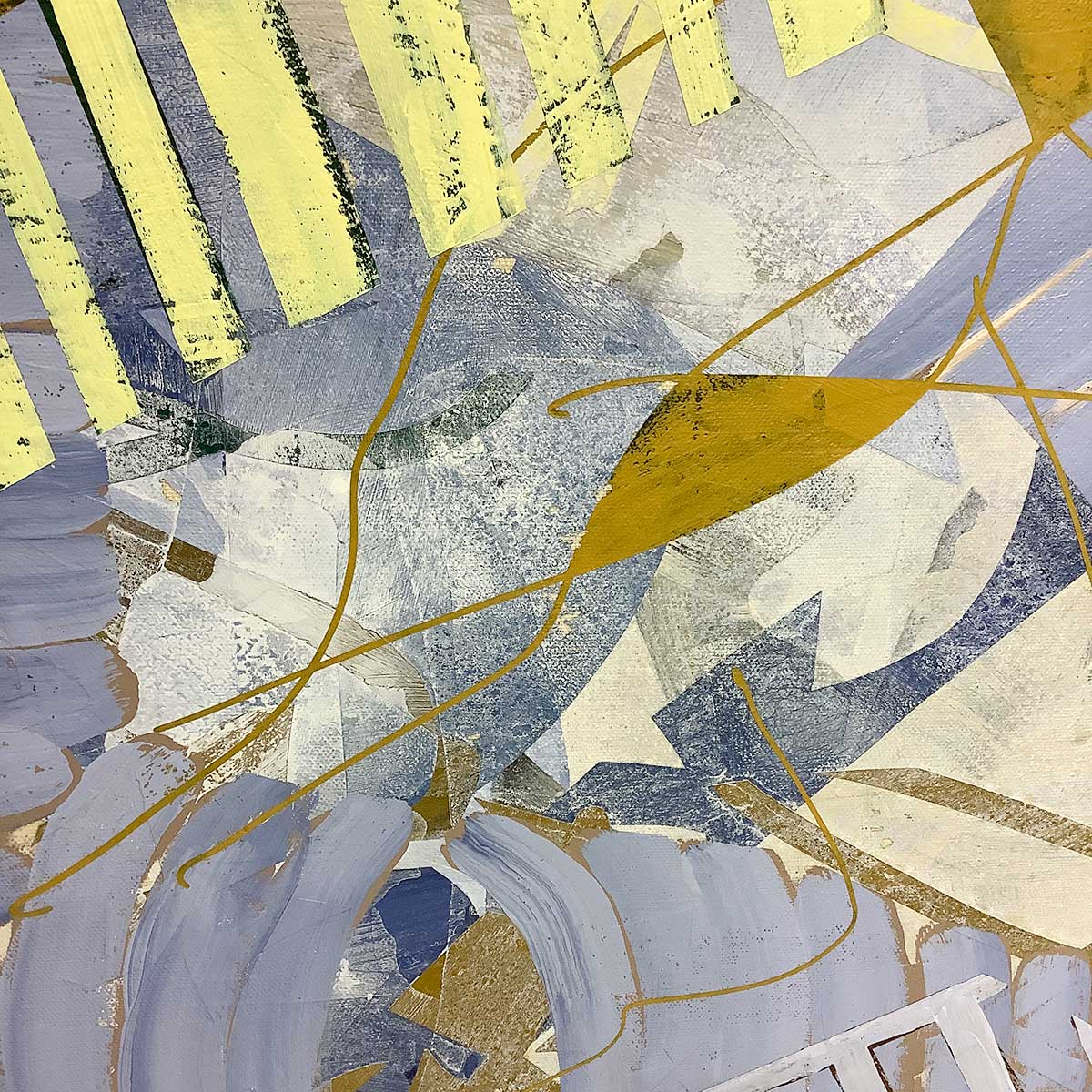 Another close up of the painting Sharing Fang Off Guard.